CONTACT US for more information
Walking Cricket – ALL WELCOME!
Starting Thursday 7th July 2022 : Sandy Secondary School Sports Hall 6:30 to 7:30pm
Members £2.00, Non-members £3.00
This is a GREAT opportunity for those of use that, for one reason or another, can't run. This is aimed for the older person but open to all. The main thing is you DON'T run!
If you are looking to be a little more active in a very social and friendly environment then please come along. No equipment necessary, all welcome.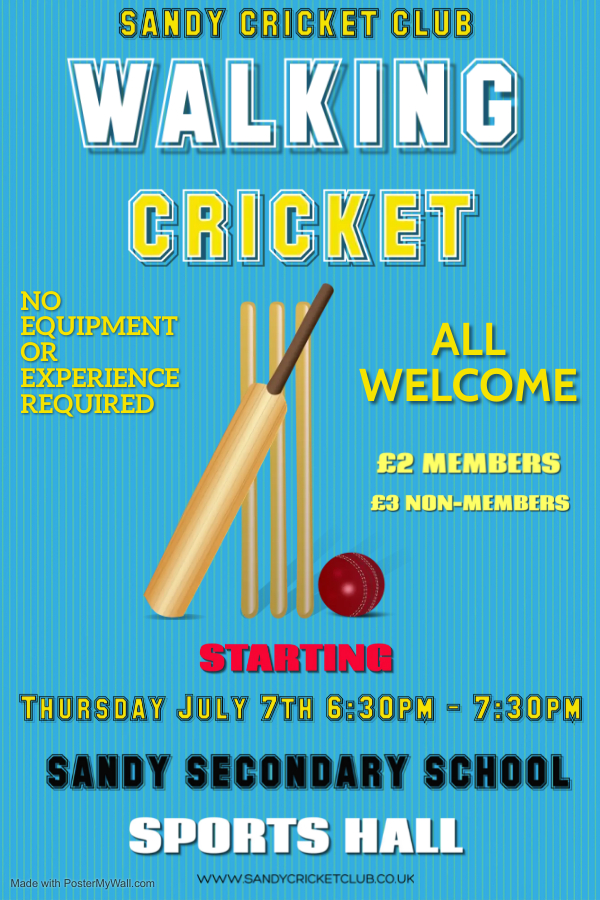 Walking Cricket is the sport you will love, played at a slower pace – so it's perfect for people who are older, or less physically able, but who still want to enjoy the thrill of the game. Walking Cricket involves a team of six to eight players (three to four pairs). Everything is walking, including the 'runs' and fielding. A soft ball is also used.
Whether you're batting, bowling, or fielding, it's a great form of cardio exercise. Plus it improves both agility and hand-eye coordination. If you ever enjoyed playing rounders at school, you'll love a game of Walking Cricket. Walking Cricket is a very social sport, filled with team spirit and fun.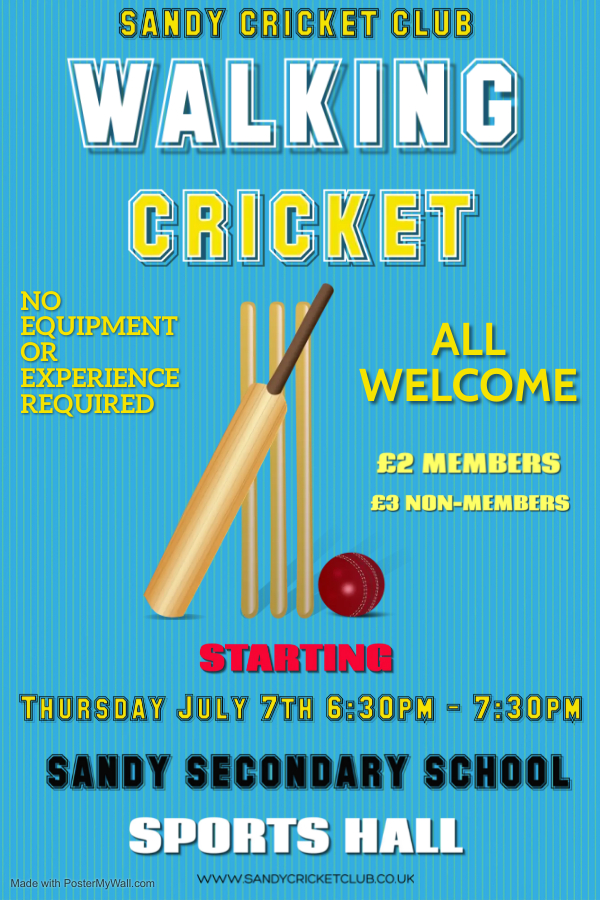 WALKING CRICKET – SESSIONS Starts July 7th