Social Events
2nd April 2022, Saturday : Race Night – open to the public, free entry
Sandy Cricket Club are bringing you a big screen Race Night being held at Sandy Conservative Club.
races, which you can bet on if you wish. Bet to win, bet for fun!
Entry is free, a real bargain for what will be a great night's entertainment. Bar is available.
Make sure you save the date.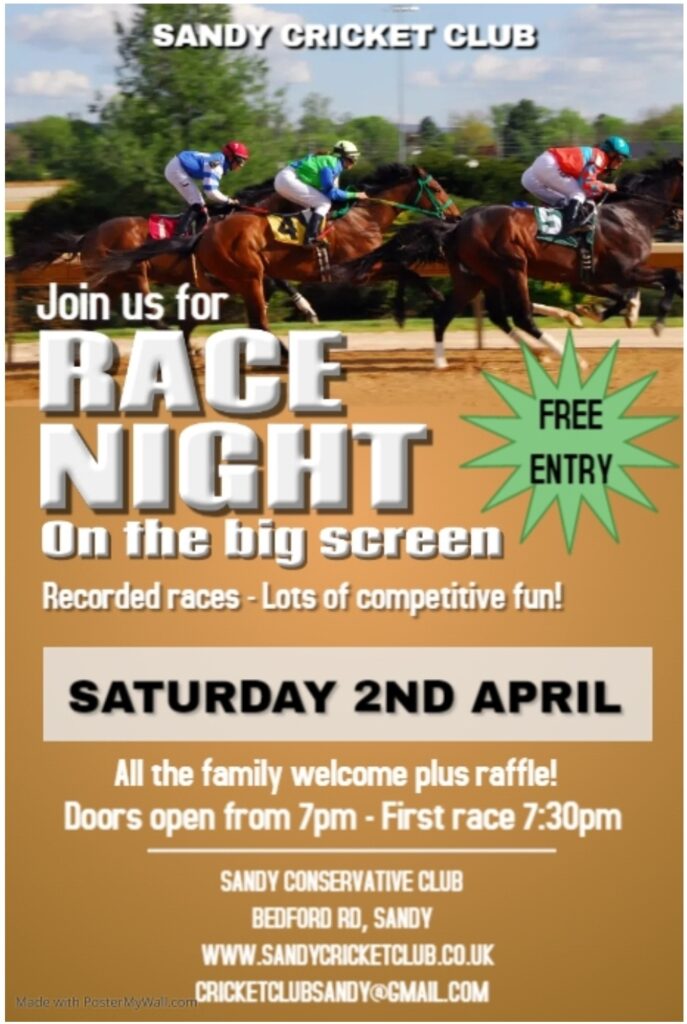 NEWS
500 Club Tickets – 2022 ON SALE NOW
Walking Cricket Sessions – click here for more details
All news and recent posts – click here