This is a fantastic way to support your local cricket club and has been a long standing fundraiser for our club.
A ticket costs £10, and this will enter you into the draw every month, that runs from March through to December. Prizes range from £25 through to a Christmas Special of £300…. There is no limit to the amount of tickets you can purchase.
If you wish to purchase a ticket please contact us by clicking here.
Terms & Condition of the draw can be found here.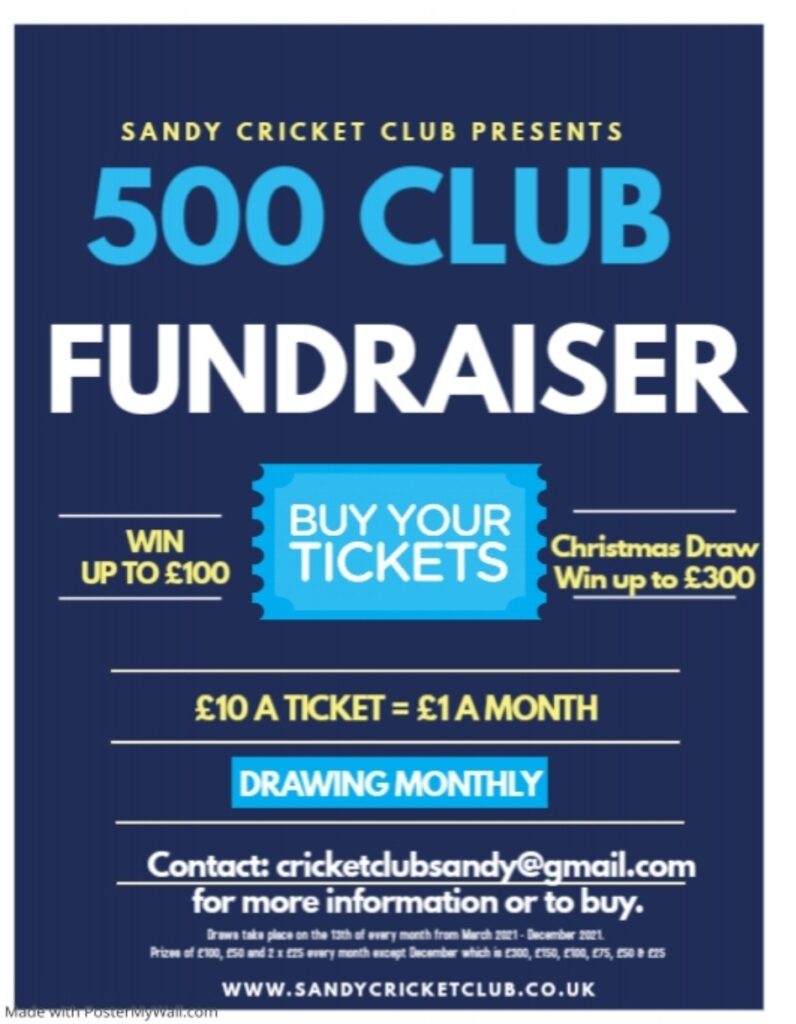 500 Club Tickets – 2022 ON SALE NOW