Open to SCC junior members and their family.
Organised event to celebrate a great year for our juniors and enjoy an evening of SCC Team Spirit!!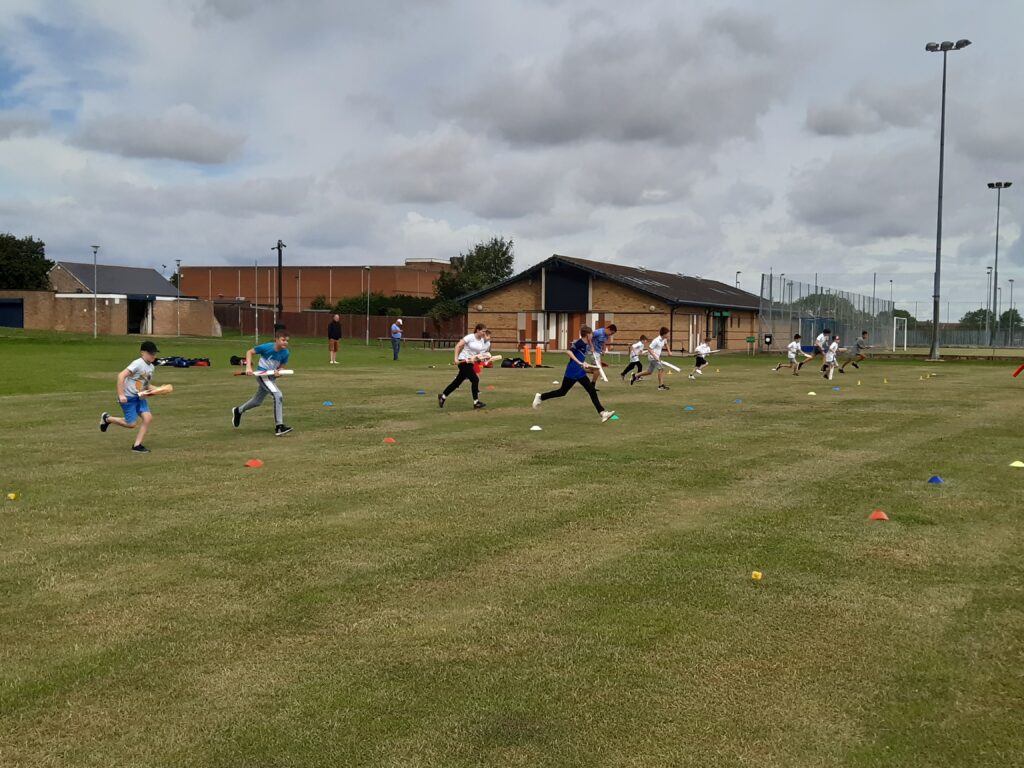 All Junior members invited +1 parent (subject to availability)
£6 for child portion, £12 for adult portion.
Menu for junior presentation evening 
Friday 10th September 6pm for 6:30pm start, at Ivory Lounge Sandy.
Places available, money and menu choices by 6/9/21 please.

Poppadoms & Chutney tray,
Starter platter,
Choose from chicken, lamb or vegetable (Prawns £5 surcharge)• korma • tikka massala• bhuna.• madras• jalfrazi (£2 surcharge),
And either pilau rice or plain naan,
Or chicken strips and chips.
Payment will be required by 6th September to required your booking.
Book you place now via Contact us
500 Club – Fund Raiser : Tickets Still Available
This is a fantastic way to support your local cricket club.
A ticket costs £10, and this will enter you into the draw every month, that runs from March through to December. Prizes range from £25 through to a Christmas Special of £300…. There is no limit to the amount of tickets you can purchase.
Lets get these tickets sold – it would simply be the best Thank You for our volunteers ever!.
If you wish to purchase a ticket please contact us by clicking here.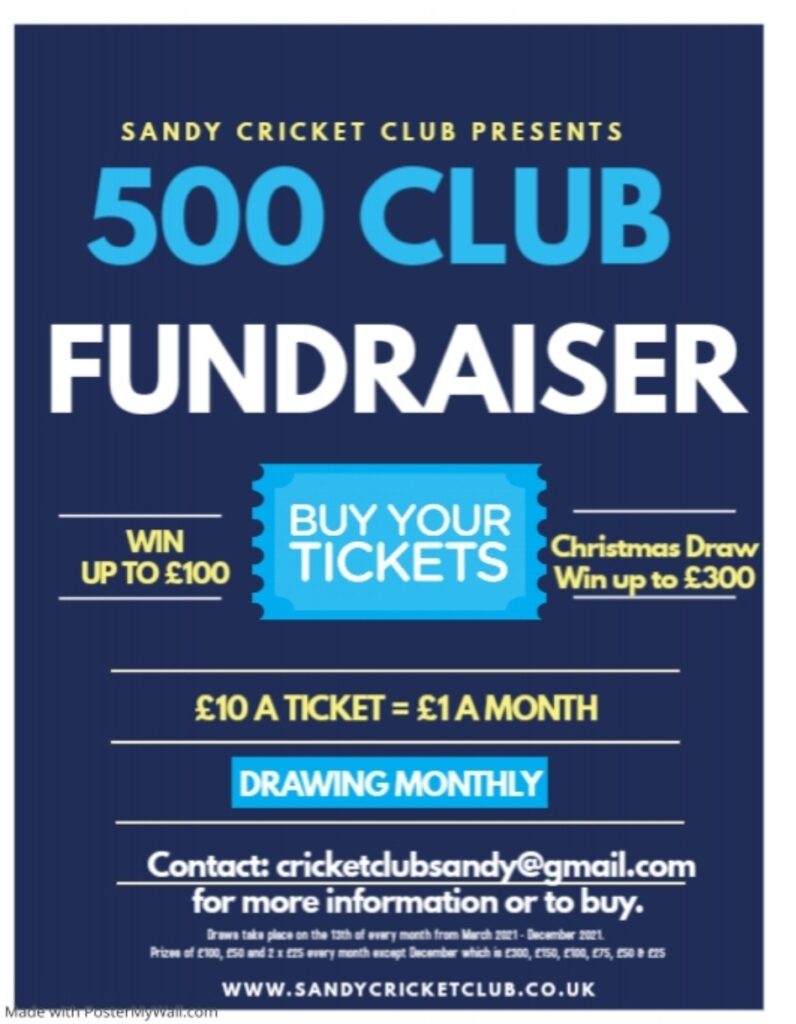 (for more information about joining the club as a new player or selling tickets for the 500 Club please contact cricketclubsandy@gmail.com)
NEW Players always welcome 7+ to 70+ …. Local, Low Cost Cricket
More to follow…… check back for updates about our forthcoming social and fund raising events!
Click HERE to find out more about our the 500 Club. A great way to support your club.